Structural Draughting Specialists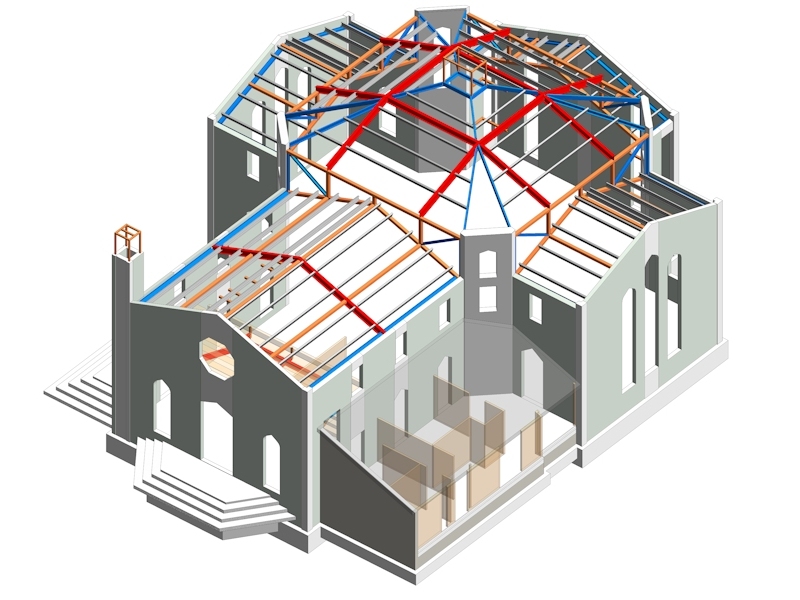 Since 2007 Southern Structural has been providing quality structural draughting services to consultants and construction companies throughout New Zealand. We have gained a reputation for the accuracy and professional excellence of our work.
Principals Wayne Inwood and Andy O'Brien are both senior structural draughtsmen, each with more than 30 years' experience. Our expertise extends from smaller residential to larger multi-story projects, as well as earthquake strengthening, bridges, civil and drainage structures.
We work to fixed budgets and timeframes. Our contract service aims to mesh seamlessly with our clients' outputs, in terms of file compatibility and drawing presentation.
About Us
Wayne Inwood
Director
Wayne's experience includes all aspects of structural draughting ranging from smaller residential to larger scale muilti-storey projects.
He has previously managed a large draughting team and is experienced in coordinating projects from concept to completion, including project monitoring, to ensure document delivery to agreed timeframes and budgets. Wayne's attention to detail ensures practical solutions and high quality documentation.
Andy O'Brien
Director
Andy's experience includes a wide range of structural detailing including buildings, earthquake strengthening, bridges, civil and drainage structures.
He has a strong committment to providing practical, readable and buildable CAD detailing.
Andy's background includes experience with both Local Body and Private Sector Consultants
Our Services
Southern Structural can offer our clients:
Accurate BIM models and CAD drawings, using the latest Revit and AutoCAD software
Full design drawings and/or shop drawings (especially precast concrete)
Comprehensive detailing to prevent construction errors through ambiguities or omissions
High quality presentation to aid interpretation and understanding of the drawings
Detailing to simplify the "buildability" of the design
Open communication and approachability that provides a good working relationship and ensures high standards are consistently achieved and maintained
Fixed fees, to ensure agreed costs and eliminate budget overruns
Design team management to ensure document delivery to agreed timeframes
File compatibility to suit individual consultants' requirements
Site measures and as-built drawings
Bulk and location drawings
Testimonials – what our clients say

"Southern Structural Ltd (SSL) came highly recommended from others. From the first job they did with us, SSL worked as if they were part of our team within our office. SSL have, over a number of years, consistently provided well documented packages that considered compliance, cost, constructability, and allowed for a smoother building consent and construction process. We highly recommend SSL and will continue to work with them as our first choice contract draughting provider."

"We are very pleased with the quality of your work, and your preparedness to complete it within a very tight time frame. The work was undertaken very professionally and displays a high level of understanding of structural steel detailing and presentation; and has integrated well with the rest of the drawing set that we completed in-house."

"Southern Structural's drawings, and coordination with our architectural technicians, are the best in the market place."
Our Work
Southern Structural provides contract structural draughting services to consultants & construction companies throughout New Zealand. The directors are two senior structural draughtsmen, each with over 30 years structural draughting experience, and we're proud of our reputations for quality & accuracy.
From our previous careers we know how difficult it can be to find reliable, competent contractors to help with the peaks in workload, and how using inexperienced contractors in these circumstances can be a time consuming distraction for key staff at the consultancy when they are already at their busiest.
Southern Structural are reliable and competent and will complement your resources. We work with companies throughout New Zealand, so we are accustomed to working remotely from our host client's office.
Communication is one of the strengths of our practice and because of this it makes no difference to us whether our client is next door, across town or elsewhere. We are happy to provide you with examples of our work, please feel free to contact us to discuss.